Spare parts
Keeping your VDL AEC Maritime scrubber system operational is crucial for staying in compliance with IMO regulations. A direct line with suppliers of the EGCS equipment, such as the water- and exhaust monitoring system and pumps, ensures an efficient and timely delivery of critical and non-critical spare parts all around the world.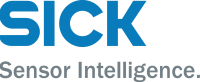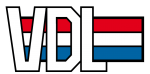 All original EGCS parts
under one roof
Frequency drives
Spraying nozzles
Valves
Critical parts
Critical parts are essential for keeping your EGCS operational. If any of these parts would fail, the complete and full operation of the scrubber system would stop. Because of the importance to stay in compliance, it is highly recommended to have critical spare parts available onboard to take immediation action when necessary.
Non critical parts
Non critical parts can fail, without further operation of the EGCS coming to a standstill. Having said that, the failure of a non critical item can in turn lead to failure of a critical item, since parts are often related one way or another. It is therefore recommended to keep the system in a good state of condition, for a smooth and reliable operation.
Consumables
Consumables need to be replaced at a certain interval, which is depending on the specific part and operating conditions. Exchanging consumables on time is necessary to keep the system operational and often times can quickly be done by your vessel crew. They include filters, calibration liquids, electrodes, as well as spraying nozzles.