Experience
With experience based on creating and implementing more than 2,300 land based scrubbers over the last 20 years and since 2013 completing more than 100 maritime SOx Scrubber projects.
VDL AEC Maritime focuses on the development, engineering, sales, in-house manufacturing, commissioning, service & after sales of innovative maritime products and systems of the highest quality.
Scrubbing made simple
Over the years we have managed to make scrubbing simple. Our Open, Closed and Hybrid Scrubber systems are easy to operate, maintenance friendly and can be fitted into vessels with all types of engines.
The VDL AEC Maritime EGCS is cost & fuel efficient and easy to use. Your vessel crew quickly learns to operate it during an effective familiarization session.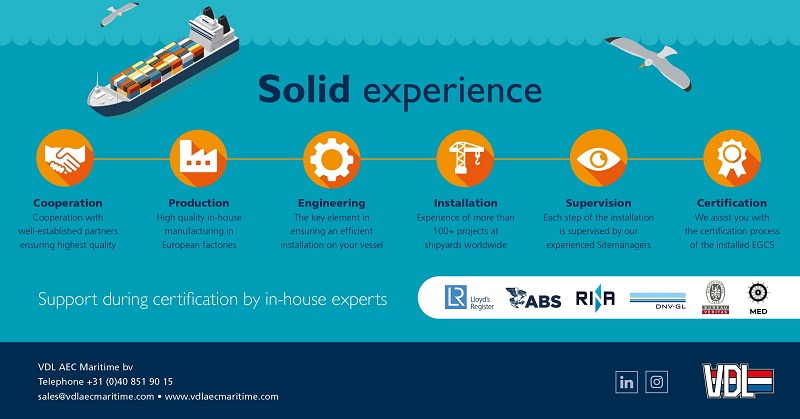 OUR PHILOSOPHY

"After years in the maritime industry I have seen developments in various areas including legislation. The decision on how to comply with IMO 2020 regulations can be challenging.
We understand what is needed to make the right decision and provide you with our best advice. You get a clear overview of all options available and the added value for your fleet. With the highest standards in the market we ensure the quality and attention your organization deserves.

We can proudly say that: 'Scrubbing is in our DNA'.
Together we take on your challenge to assure you make the right decision for your organization."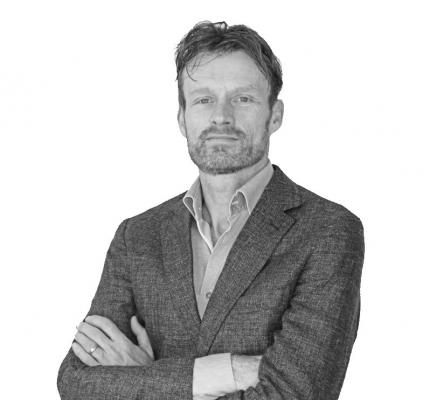 Simplicity
Scrubbing made simple: Our Open, Closed and Hybrid loop scrubber systems are easy to operate, maintenance friendly and connects to all types of engines.
Inline scrubber
A small footprint ensures optimal usage of your vessel's space due to the inline design.
Open tower
The scrubber tower has an open structure without filters and
no rotating parts to keep the system maintenance friendly.

Efficient performance
An optimal reaction between sulphur particles and seawater ensures an efficient reduction of SOx and Particular matters resulting in a low energy consumption.
Service & After sales
24/7 technical support line availabilty for each service and spare part request, followed up by our experienced service engineers.
VDL GROEP
VDL Groep, headquartered in Eindhoven, the Netherlands, is an international industrial family business with 105 operating companies, spread throughout 20 countries,
with around 15,000 employees. The VDL companies break down into four divisions: Subcontracting, Car Assembly, Buses and Coaches and Finished products.
Please take a look at www.vdlgroep.com